Planning Checklist
In order for you to experience a trouble-free visit to the country for the purpose of your meeting or function, we have developed a checklist to assist you. Please note however, that all meetings may vary a little, and hence this checklist forms a good starting point to cover your needs.
Checklist for International Meetings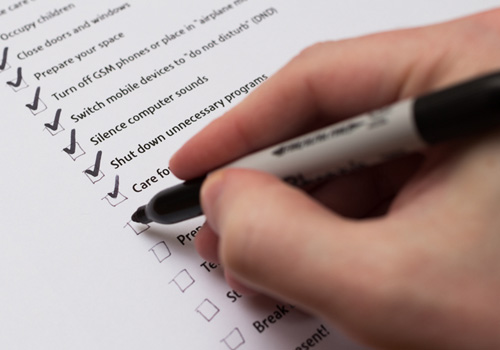 Preliminary research

Contact prospective site's national tourist office or convention and visitors bureau
Consult with meeting organiser, hotels, airline and local travel agents
Check credentials of conference organiser, hotel personal, interpreters, ground operators and other local service companies.
Site arrangements

Make a site inspection
Check value season, foreign exchange, customs and shipping regulations.
Arrange for multi-lingual staff
Hire a customs broker for necessary shipments
Inform attendees of passport, visa, airport departure taxes, etc.
Arrange group clearance of customs and luggage
Budget to cover interpretation and overseas mailing costs
Meeting & Function Rooms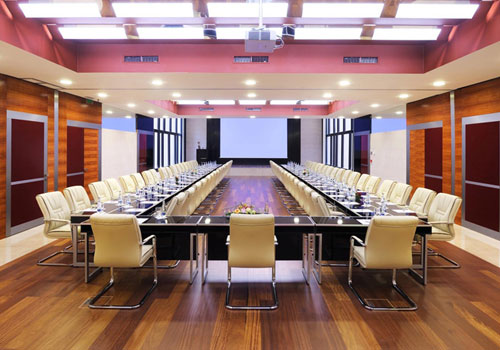 Charges and booking
Determined whether charges include:
Seating
Tables
Risers
Head tables
Audio/visual equipment
Special power
Special setups
Audio/visual labor
Electricians
Meeting-room rental
Other
Negotiate charge based on your group's:
Projected food and beverage expenditures
External noise
Food and beverage service
Focus on the conditions of rooms:
Cleanliness
Furnishings
Ventilation
Lighting
Acoustics
Obstructions
Soundproofing
Accessibility
Plan for contingencies:
Concurrent groups
Change in your group's size
Availability of larger and smaller rooms
Consider pre-and post-convention space requirement:
Additional meetings
Office space
Equipment storage space
Other
Equipment:
List of requirements, including:
Chair; stack, swivel, upholstered chair, armchairs
Table; five
Stage; permanent, temporary
Lighting; regular, spotlights, controls
Lectern
Podium address system
Microphones
Number of sleeping rooms
Draw up tentative and final programs, including:
List of function rooms with items and dates
Setups for each function
Rooms to be rearranged
Selection:
Study the physical aspects, including:
Attendee comfort
Audio/Visual feasibility
Speaker focus
Traffic flow
Rest room accessibility
Electricity
Blackboards, bulletin boards, easels
Projector; slide, overhead
Supplies; tent cards, notepads, pencils, water, flag, signs
Others
Services, policies checklist:
Telephone hook-up
Smoking, non-smoking sections
Sign posting
Staff management schedules
Beepers, walkie-talkies
In-house audio-visual service
Rental availability of office equipment-computers, photocopier, fax machines and other
Registration area:
Inspect area for adequate:
Lighting
Size, flexibility
Telephone hook-ups
Decide which information/service areas to set up:
Registration
Ticket sales
Information/messages
Accommodation
Hospitality
Transportation
Secretarial
Others
List specific types of equipment needed:
Counters, tables
Chairs
Typewriters, computers
Bulletin boards
Photocopiers
Fax machines
Waste baskets
Other
List specific office supplies needed:
File boxes
Rubber Stamp
Stationery, carbon papers
Pens, pencils
Staplers, adhesive tapes, clips
Rubber bands, scissors, rulers, cutters
Others
Accomodation
Specify number of sleeping rooms:
Singles
Doubles/twins
Suites
Set up:
Cut-off date
Room-block review sessions
Decide reservation method:
Individual member reservation
Other
Establish:
Person in charge
Reporting system for reservations, cancellations, no-shows
Policies and priorities for room assignments
Deposit requirements
Record-keeping system
Set reservation and confirmation arrangements:
Supplied by
Mailed by
Mailing schedule
Returned to
Copies sent to
Costs
Reserve complimentary rooms for:
Staff
Officers
Speakers
Others
Credit cards honored by hotel:
American Express
Visa
MasterCard
Diner Club
Others
Remember to:
Reserve block of rooms for emergencies
Publicized reservation information for attendees in meeting publication
Registration, Information Service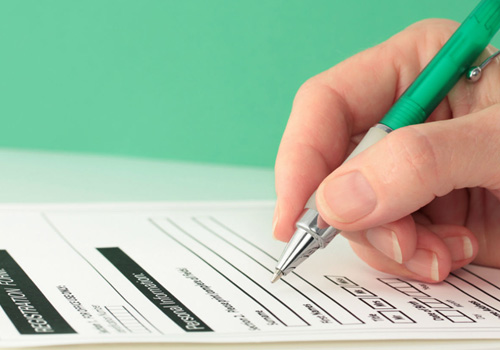 PROCEDURES
Review:
Past attendance, arrival/departure patterns, registration procedures
Available personnel, facilities
Classifications of registrants-member, exhibitor, speaker, spouse, guest and others
Type of identification required for registration
Information to be collected on registration forms
Evaluate possible registration methods:

Attendee fill in form
Typist fills in form
Computerized
Others
Set up systems to manage:

Advance registration
On-site registration
Service/information desks
REGISTRATION MATERIALS
Registration-form considerations:
Advance, on-site forms
Single, multi copy
Color coding
Numbered, unnumbered
Costs
Supplier
Delivery schedule
Data on form may include:

Registrant name
Title
Business/organization
Phone, fax, e-mail
Address
Accommodation required
Classification
Sessions attending
Functions attending
Fees, charges
Other
Order badges with these considerations in mind:

Type; plastic, embossed, paper, adhesive, clip-on, pin-on, hanging
Format; typed, hand-written, computer-generated
Color; coding
Size
Ribbons
Information badge contain:

Pre-printed information; organization name, logo, event name, registration classification
Registrant information; name, nickname, company, location and other
Registration kits:

Program
Registration list
Badge
Tickets
Meeting schedule changes
Others
REGISTRATION PERSONNEL
Evaluate numbers of personnel of personnel needs for:
Registration
Clerks
Cashiers
Messengers
Information and service desks
Other
Set up procedures and accounting controls for:

Registration fees
Ticket sales
Publication sales
Refunds, cancellations
Check cashing
Credit
Transportation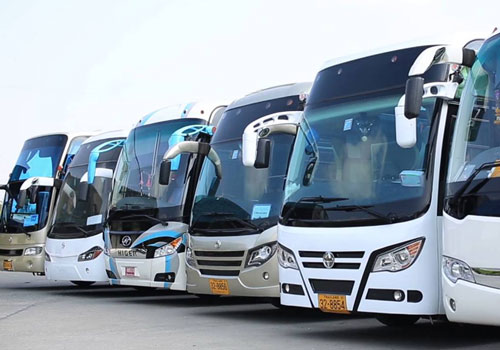 AIR TRANSPORTATION
Arrange travel assistance from:
Travel agent
Airlines
Other agency
Provide information on:
Demographics
Expected attendance
Past attendance
Cargo opportunities

Is it possible and advantageous to appoint an official carrier?
What kind of fares can be negotiated?
Group
Promotional
Discount
Other
Check to see whether the airline provides:
Complimentary staff travel
Promotional assistance
Convention desk
Arrival/departure assistance
VIP room
Welcome at airport
GROUND TRANSPORTATION Choose ground operator based on the company's:
Reputation
Client list
Number, availability and condition of vehicles
Costs
Willingness to negotiate
Special services
Insurance coverage
Find out from ground operator:
Minimum period rentals
Minimum period-rental costs
Vehicle capacities
Condition of vehicles
Availability of backup equipment
Vehicles are air-conditioned
Where they can be parked?
Hours of operation
Insurance coverage
Work out best route and schedule for charter or shuttle buses:
Pick-up points
Drop-off points
Hours of operation
Where information should be posted /published
Be sure to know VIP's:
Airline flight numbers
Arrival, departure times
Potential customs, immigration problems
Best location to meet
Escort
Global Glossary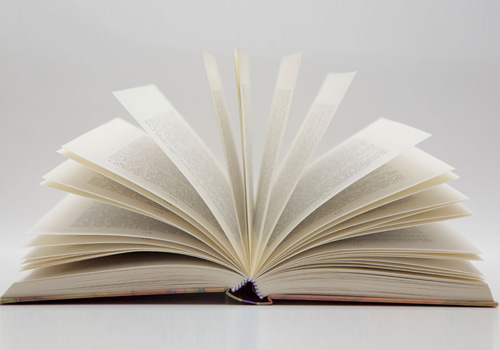 Association Meeting. Meeting initiated by an association.

Conference. An event used by an organisation to meet and exchange views, convey a message, open a debate or give publicity to some area of opinion on a specific issue. No tradition, continuity or periodicity is required to convene a conference. Although not generally limited in time, conferences are usually of short duration with specific objectives. Conferences are generally on a smaller scale than congresses.

Conference Handbook. A manual which provides information about a conference. Contents would include descriptions of programmes, information on participants, agendas, schedules of events, and logistical information.

Conference Officer/Organiser. Title generally conferred upon the chief administrator of the entire event.

Conference Pack/Kit. Generally a comprehensive collection of conference documentation within a binder or envelop; also called "Information Kit". Same as "Registration Packet".

Conference Papers. Abstracts of lectures to be presented during a conference compiled in the abstract book.

Congress. The regular coming together of large groups of individuals, generally to discuss a particular subject. A congress will often last several days and have several simultaneous sessions. The length of time between congresses is usually established in advance of the implementation stage, and can be either pluri-annual or annual. Most international or world congresses are of the former type, while national congresses are more frequently held annually.

Convention. A general and formal meeting of a legislative body, social or economic group in order to provide information on a particular situation and in order to establish consent on policies among the participants. Usually of limited duration with set objectives, but no determined frequency.

Convention and Visitors Bureau. A not-for-profit umbrella organisation that represents a city or geographic area in the solicitation and servicing of all types of travellers to that city or area… whether they visit for business, pleasure or both.

Convention Service Manager. Hotel staff person assigned to assist the organisation with all aspects of its meeting arrangements with that facility. Sometimes referred to as conference co-ordinator.

Corporate Meeting. Business gathering of employees of a commercial organisation, usually, attendance is required and travel, room and most meal expenses are fully paid for by the organisation.

Corporate Travel. The market segment comprised of groups of individuals who work for a given company and are travelling for business reasons at the company's expense.

Domestic Meeting. 1) Domestic/National: A meeting of an organisation with membership from a single nation available to meet in only that nation.
2) Domestic/Regional: A meeting of an organisation with membership from a single nation available to meet in only a given region of that nation.
3) Domestic/Sub-regional: A meeting of an organisation with membership from a single nation that is available to meet in only a given sub-region of that nation.

Government meetings. Groups whose constituencies are made up of civil servants, elected officials and service providers to governmental entities.

International meetings. 1) International/Intercontinental: A meeting of an organisation with multi-national membership that is available to meet on more than one continent.
2) International/Continental: A meeting of an organisation with multi-national membership that is available to meet on only one continent.
3) International/Regional: A meeting of an organisation with multi-national membership that is available to meet in only a given region of one continent.

Medical Meeting. Groups whose constituencies and interests relate to the health care or medical research industries.

Meeting. A general term indicating the coming together of a number of people in one place, to confer or carry out a particular activity. Can be on an ad hoc basis or according to a set pattern.

Pre-convention Meeting. Meeting of conference organisers and hotel personnel prior to arrival of guests, at which time details of the programme are reviewed.

Seminar. A meeting or series of meetings of from 10 to 50 specialists who have different specific skills but have a specific common interest and come together for training or learning purposes. The work schedule of a seminar has the specific objective of enriching the skills of the participants.

Symposium. A meeting of a number of experts in a particular field, at which papers are presented and discussed by specialists on particular subjects with a view to making recommendations concerning the problems under discussion.

Technical Meeting. Groups whose members and suppliers work in scientific, research or applied sciences. United States/Canada: Non-medical meetings of professional organisations.

Teleconference. Type of meeting which brings together three or more people in two or more locations through audio communications.

Video Conference. Type of meeting which brings together three or more people in two or more locations through video communications.

Workshop. 1) Meeting of several persons for intensive discussion. The workshop concept has been developed to compensate for diverging views in a particular discipline or on a particular subject.
2) Informal and public session of free discussion organised to take place between formal plenary sessions or commissions of a congress or of a conference, either on a subject chosen by the participants themselves or else on a special problem suggested by the organisers.