TICA Member Benefits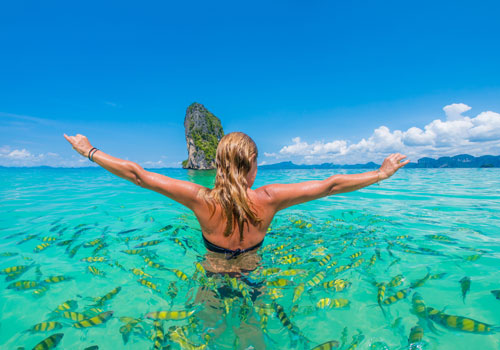 1 : Business networking
TICA offers business networking with anyone and everyone in the MICE industry internationally and domestically. By networking with industry peers you can explore opportunities to increase visibility of your specific business.
2 : Opportunities to do business with fellow members
With increased visibility and business exposure, many organization members may find their workloads get to a point where they have to outsource some projects. If you are not within the business association such as TICA, your may lose the chance to be considered getting some of the business overflows.
Also, different TICA members may specialize in different businesses and, should a requirement come up for a client that is not one of their expertise they may need to refer to other partners, and that partner could be you.
3 : Learning from fellow TICA members
There is always something to learn from others no matter if you are an experienced MICE professional or an industry rookie. TICA provides educational platforms through year-round seminar and training programmes, conducted by veteran MICE professionals. Meanwhile, the rookies can also voice fresh ideas.
4 : Opportunity to be involved in new industry-boosting ventures
In the ever-changing business climate, we have witnessed many established industry organizations initiate alliances and projects to enhance their exposure. Most of the time, these alliances are formed by familiar faces. By being a member of an association such as TICA and staying involved, you and your organization become visible, which keep the doors of opportunities open for any new industry-boosting projects.
5 : For Educational Institutions
The following services are provided exclusively for Education category members by request :


Career Advisory : TICA puts together a panel of speakers representing each MICE sector to speak to students majoring in hospitality, tourism and/or hotel management. The advisory panel provides students with an idea of what to expect when they graduate and join the real world work force.
Future Leader Forum (FLF): Opportunity to participate in the FLF activity which is held concurrently with the IT&CMA trade show. The forum includes a 2-day seminar as well as the opportunity to compete in the world university MICE competition.
Internships: Help coordinate with TICA members to locate internship positions within member organisations
As a TICA member, you can increase your visibility and marketing exposure through the following activities and platforms:
Use of TICA corporate identity on your print and online marketing tools
Participate in trade and social events including trade shows, road shows, familiarization trips, education trainings and seminars, luncheon meetings, sports events, rallies, etc.
Receive business leads generated through and by TICA
Meet international buyers on TAT, TCEB sponsored familiarization trips
Be listed on TICA website and database
Have access to TICA MICE industry information and database
Gain further exposure by advertising in the bi-annual TICA Membership Directory
Receive MICE industry news update to keep up with industry trends
Receive authorization to meet and greet guests in restricted area of the international arrival hall at Suvarnabhumi Airport