Message from the President of TICA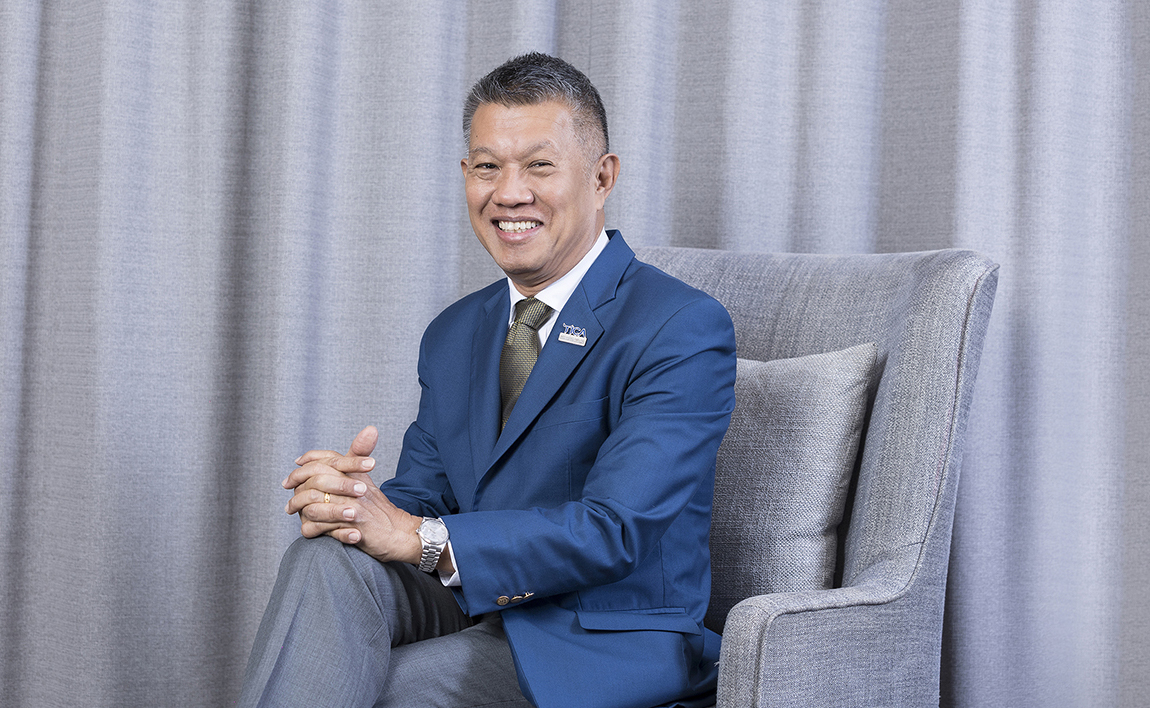 Sumate Sudasna
President
We are delighted to be bringing you TICA's MICE Guide to Thailand. We hope it will prove to be an indispensible guide for both MICE planning professionals and those seeking comprehensive information on the world-class infrastructure, services and famous hospitality Thailand has to offer.

The kingdom of Thailand has long been a preferred destination for MICE events, thanks to its excellent connectivity, breathtaking landscapes, and warm service style. However, its appeal is due to increase even more in the years to come, now that the ASEAN Economic Community (AEC) has been set in motion - for which the government has allocated significant funds for future development, including increased roadways, railways, and convenient regional links and ports. And, as ever, there has been a sustained increase in the number of hotels, event venues and activity options available to MICE planners and organisers.

The years ahead are also the time to take advantage of Thailand's unique position as the gateway to ASEAN. Thailand's infrastructure is superb, and it's easy to conduct business here, which makes our nation a leader among the ASEAN nations. As the entire region opens up further, Bangkok's Suvarnabhumi International Airport is poised to be an ASEAN gateway, undergoing major upgrades to boost its capacity. By the end of the initial expansion phase in 2017, which includes a new passenger terminal and a new runway, Suvarnabhumi will be able to handle as many as 60 million passengers per year.

Prime destinations throughout the country, such as Pattaya, Phuket, Samui and Chiang Mai, continue to greatly increase Thailand's numbers of visitors as well. Against this background, the MICE industry is flourishing, thanks in large part to the Thai government's strategy of prioritising high-value, high-yield tourism to ensure that the industry grows in a sustainable way.

As for TICA's role, our training and networking efforts continue to ensure that Thai MICE professionals, hospitality managers and staff are all equipped to help organisations and companies achieve the objectives and goals of their particular event. In addition to an updated version of this exhaustive TICA Guide and Membership Directory, we are also launching a brand new app for major smartphone and tablet platforms, with useful search features and information. A digital version of the guide is also available for download through our website.

In this publication you will find exhaustive listings for world-class venues and convention centres suited for events of all styles and sizes, as well as information on Thailand's highly professional DMCs and other service providers. You might also enjoy perusing overviews of Thailand's many geographical and cultural points of interest, as well as helpful information for doing business in the kingdom.

Thailand is poised to become a leading MICE destination not only in Asia, but across the globe. We have a strong, cohesive industry, and we know the importance of marketing the destination first. With a combination of professionalism and readiness - responding to customers' needs and helping them reach their objectives in organising business events - we are showing the world that we are open for business. We have the whole package right here.