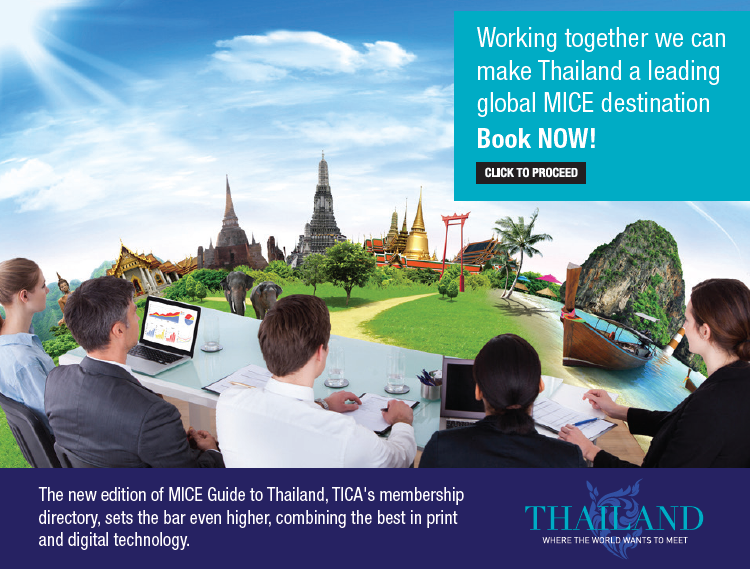 | | | | |
| --- | --- | --- | --- |
| | | | |
| Directory with QR Codes | The new TICA App | Non erasable 8GB USB | Interactive Video |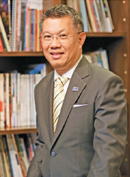 Dear TICA Members
Never before has effective marketing communications been so important and necessary. As Thailand stakes its place in the MICE hierarchy in ASEAN, it is vital that we all pool our resources and expertise together to make this country an acknowledged world-class MICE destination. The need for a unified front, and cooperation amongst TICA members, cannot be emphasized enough.
Our previous edition of the MICE Guide to Thailand was an astounding success. Together with the introduction of TICA's MICE guide smart phone app, the end result was a total integration between print and digital technology, allowing potential MICE planners easy access to a wealth of information regarding planning events in Thailand.
TICA is pleased to appoint Premier Print & Products Co., Ltd. to once again produce this important project. Your kind assistance in rendering them the necessary support will greatly contribute to the success of this venture.
Apart from the many technological advances incorporated in the last edition, Premier will this year be introducing QR codes in the profile pages of advertisers. This QR code will support every type of file linked to it and can be easily controlled/updated by the members themselves or through Premier's web hosting services.
Issue after issue, the membership directory provides a unique platform to showcase not just our individual businesses, but the MICE infrastructure and services in Thailand as a whole.
The 2016-17 directory is to be published in the first month of 2016, and will contain updated information on destinations, venues, facilities, services, and pre and post activities that Thailand has to offer to the world. An interactive and content rich e-version of the directory, with built in videos, will also be included in the final product. However what is most exciting is TICA's new dedicated app, which promises to be highly practical and designed to serve as an indispensible tool for MICE planners, events planners, and corporations alike.
In an effort to enhance this vital tool, and make its use a pleasurable experience for MICE planners, an interactive and contents-rich e-version will also be included in the final product. This will be distributed at all major MICE trade events and road shows worldwide, representing the best that the Kingdom has to offer.
To make a hassle-free booking for your profile page, please click on the button below to view the relevant details and book your space. Together let us contribute to the success of this project and ensure that Thailand outshines its competitors and embraces the challenges of a changing MICE industry with competence and cooperation.
With best regards,

Sumate Sudasna




President